Beginners/Joggers/Improvers
| | |
| --- | --- |
| New to running? We can help! | |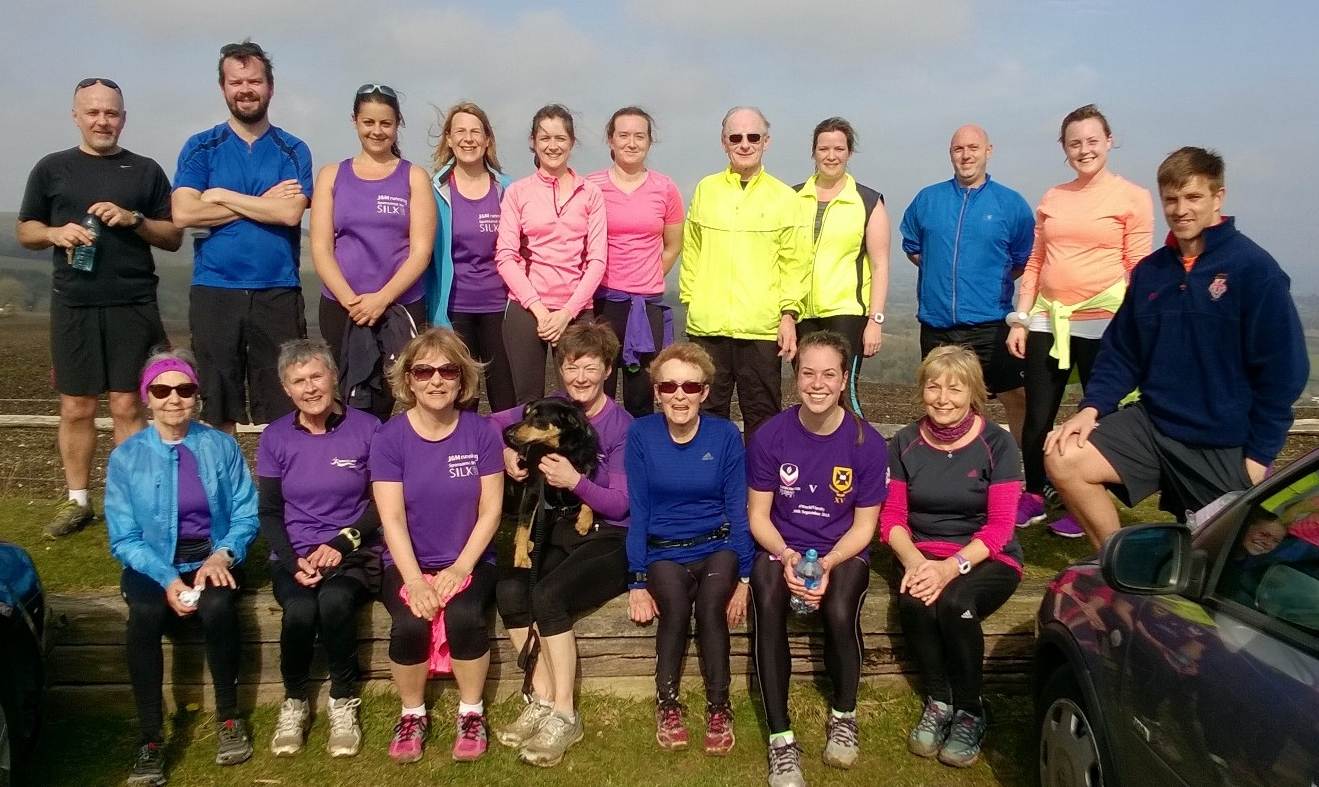 J and M running is a Run Together Group (an England Athletics project to encourage running for all, for fun, in groups and with others!). Find us at www.runtogether.co.uk
We (Julie and Marion) with the help of Bev, Dave, Rob and Tanya, can help you to get started and learn to love running like we do. We provide friendly, no-frills groups so you can run with like-minded people.
The next complete beginner 8 week 'Learn to Run' course will start in the Autumn. Get in touch to reserve your place.
This starter group will build you up gradually, at your own pace, towards completing 5k at the end of the 8 weeks. No one is left behind! The group meets at Beech Hurst Gardens in Haywards Heath, next to the Harvester Restaurant, RH16 4BB. Email or phone (details below) to reserve your place.
On Mondays a J and M Group led by Bev and Dave meets at 7pm also at Beech Hurst. This group aims to help runners progress to running 4 or 5 miles comfortably. Suitable for any pace.
On Wednesdays, meeting at 7pm, Rob leads a gentler group with runners building towards 10k. Again suitable for any pace. Meet at Beech Hurst.
We also have another Group that meets at 9.00 am at the Dolphin Leisure Centre in Haywards Heath on Thursdays (term time only). The runs with this group are a little longer, running 4½ to 5 miles.
There are also occasional Downs Runs.
All these groups are drop-in, pay as you go, £2 a session.
Anyone joining Harriers from either group will receive £10 discount on joining the club. In fact, we hope everyone moves on from J and M running to Haywards Heath Harriers, once the beginner stage is over.
We donate the run money collected to charity – currently Crohn's and Colitis UK, Help the Heroes and Headway.
Marion is a qualified England Athletics running coach and first aid trained. Bev, Julie, Rob, Dave and Tanya are also qualified run leaders.
For further information, please email Marion at [email protected] or phone Julie on 07749 824393. Better still look at our website:
https://groups.runtogether.co.uk/JandMRunning
Hope to hear from you!