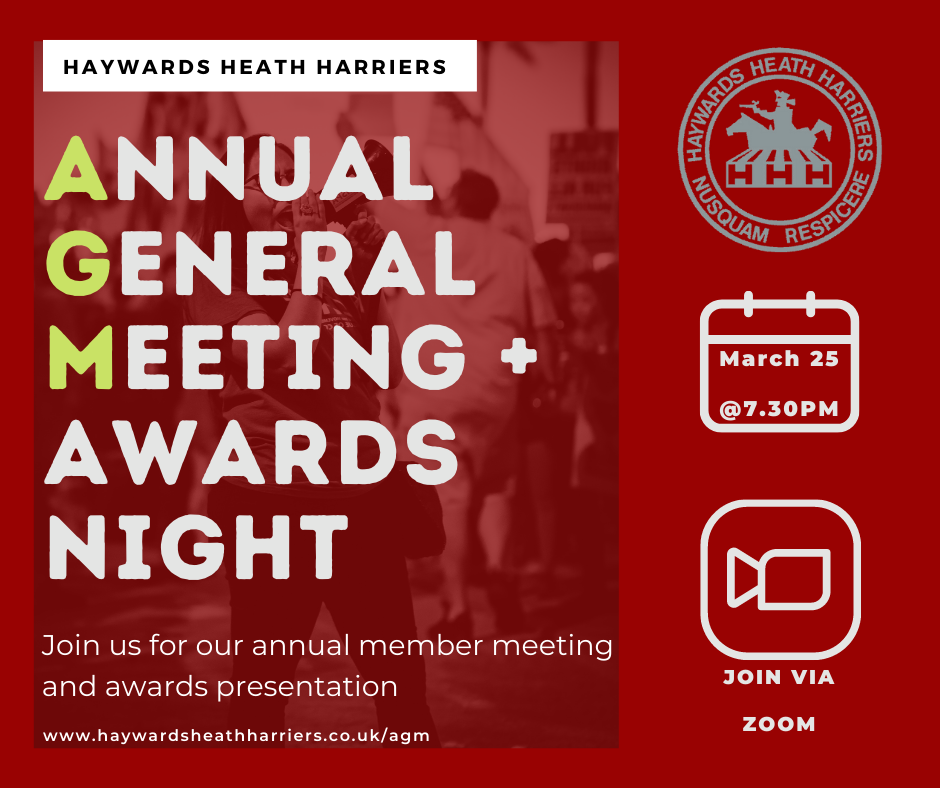 Thanks for attending our AGM
Our AGM and Awards night was held on Thursday March 25.
We had over 60 attendees on the night joining this year via Zoom.
Alongside our regular AGM business where we appointed committee members, we held our interactive awards presentation under a theme of recognising the 'Spirit of Harriers'.
Thanks to everyone who participated on the night.
All the Office reports and formal bsuiness materials are available below.