Sussex XC League - U13 Juniors flying the flag at Stamner
Our under 13 boys ran their socks off at the third race in the Sussex XC series at Stamner Park.
Arun Khursheed (2), Jacob Roderick (19), Oscar French (20), Jonathan Beckett (21), Jonathan Parkin (26), Finley Blythe (41) and Harry Russell (49) were all in action for the Harriers contributing to a very sucessfull team effort. The team is current lying in third place after three races with one race to go. Well done to all of you - great effort!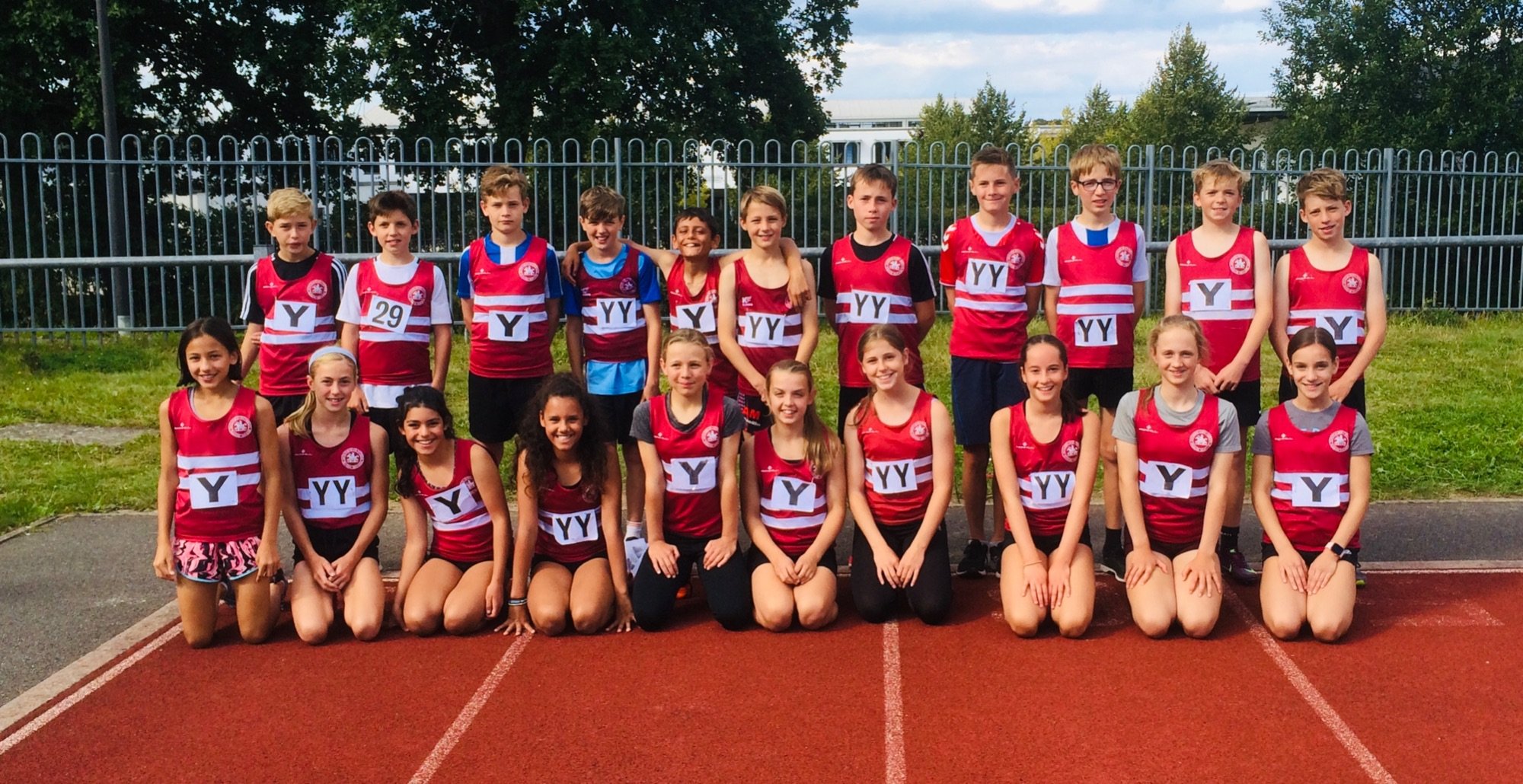 U13 Champions - Junior team victorious at Sussex Champs
Here's our amazing U13 team winning the plate trophy at the Sussex U13 Track & Field finals held at K2 on 1 September 2019.
Huge congratulations to all the 21 athletes and coaches involved in securing this excellent result.
You have all done your club proud and you should be very pleased with yourselves.
Juniors in action at Crawley AC Tom Lintern Open medal meeting @ K2. Medals ahoy!!
Arun Khursheed, Jonathan Parkin and Oscar French all competed at the Tom Lintern Open Meeting at K2 on 26 August.
Arun brought home the gold medal in the Under 13 1500m event and Jonathan grabbed the gold in the Under 13 High Jump.
Congratualtions to you all for taking part and giving your very best. Very proud of all your performances.
Harriers selected to represent Sussex @ U13 Inter Counties
Congrats to Arun Khursheed, George Bonwick-Adams, Jonathan Parkin who were all selected to represent Sussex in the Under 13 Inter Counties match at Kingston (27 July).
A great achievement to be recognised at this high level.
Well done to you all!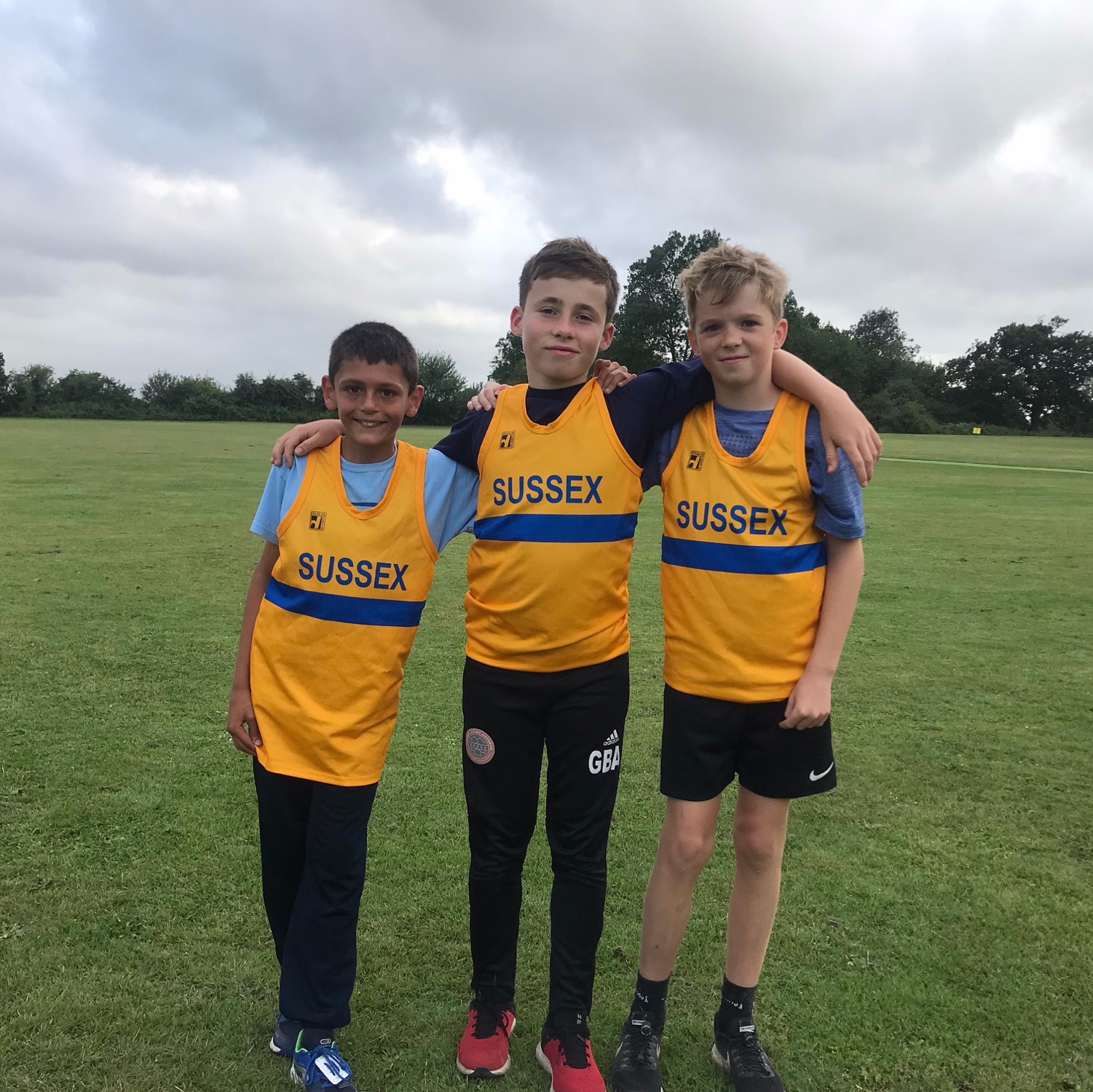 Sussex U13 and Quadkids Championship - July 2019
Our juniors were in action at the Sussex U13 and QuadKids Championships at K2 Crawley on 4 July 2019.
Congratualtions to Oscar Dalgliesh who took gold in the Quadkids U11 multi-event competition and Miller Hale, Noah Seymore and Lucas Lupton - Jones who all competed hard - well done to you all!
In the U13, we saw excellent performances from Arun Khursheed in the 800m and George Bonwick-Adams in the discus who both picked up silver medals.
You have all done your club proud.