News
Join us for HHH Quiz Night
(November 24, 2020)
---
One for all club members...
Following the success of the Beetroot Lockdown Quiz hosted by Josh earlier this year, we felt Lockdown 2.0 warranted a Beetroot Quiz 2.0!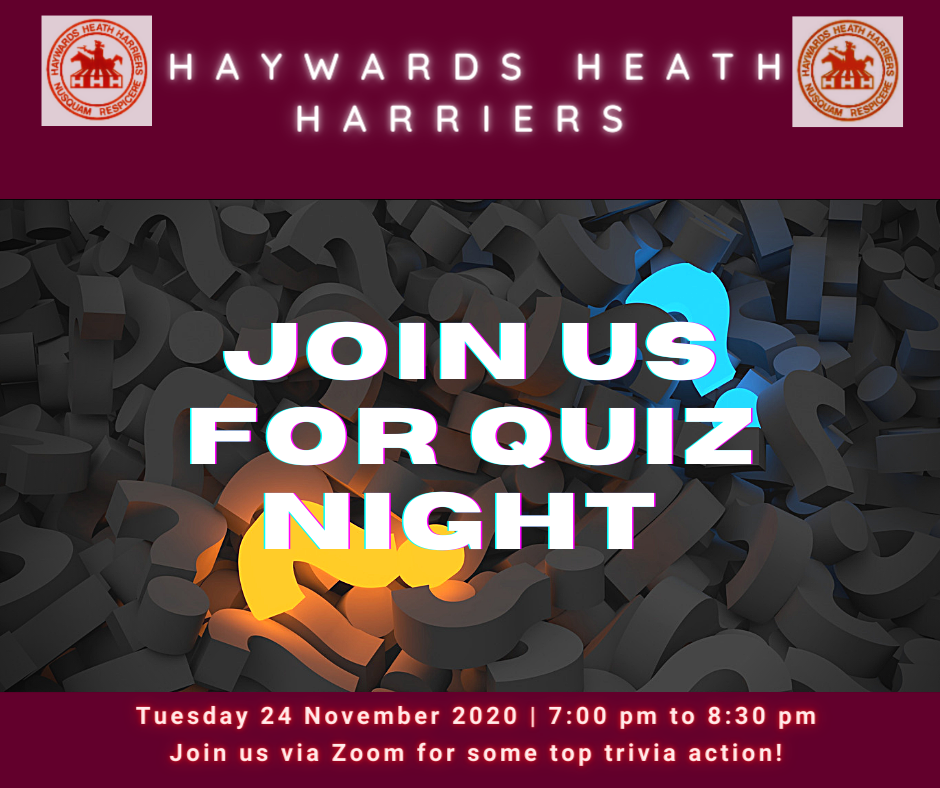 You and your family are warmly welcome to join quiz taking place on Tuesday 24 November at 7pm (expected to finish between 8-8:30pm).
The quiz will be hosted via Zoom, with Andy Hind, Ben Gibson and Mags Lazell as quiz masters.
You do not need to RSVP, but if you wish to join the quiz then please simply do the following:
(If you haven't already:) Sign up to Zoom for free and download the app to your desktop, laptop, tablet or phone (desktops and laptops are best if possible).
Organise your team (teams can be a minimum of 1 and a maximum of 6 people). If you are not in the same house as your team mates then we suggest that you set up a WhatsApp group beforehand so you can confer by text.
Make sure you have a pen and paper handy.
Click the link below shortly before 7pm on 24 November. Provided you have signed up to Zoom and downloaded the app already, you should be taken straight to the

quiz

. Note: you may be prompted to enter the meeting ID and passcode - details for these are also provided below.
When you click and join the

quiz

, your mic will be automatically muted. We ask that everyone keeps their mic muted unless they have something to ask the

quiz

hosts. If possible, keep your camera on so that everyone can see each other.
If you hover your mouse near the bottom of your screen you will be able to open up the text chat. You are welcome to have conversations in this space throughout the

quiz,

but no spoilers please.
The answers will be revealed after each round and you will need to mark your own paper and keep track of your score.
No Googling please!

😊

Most importantly, enjoy!
Join Zoom Meeting
Meeting ID: 876 2093 3952
Passcode: 774381