News
Remembering Jenny Denyer
(March 15, 2022)
---
Remembering Jenny Denyer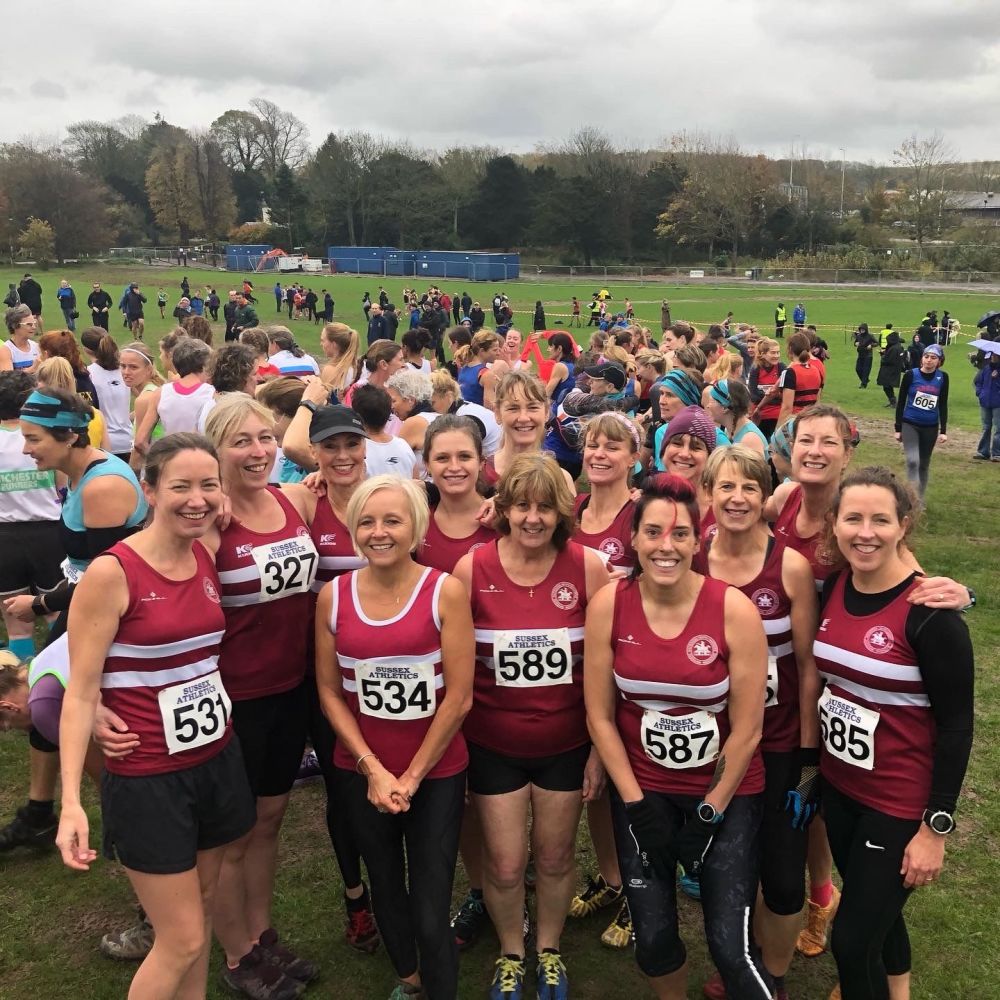 Jenny Denyer (#589) with friends at Stanmer XC 2019
We are very sad to let you know that member Jenny Denyer passed away on the 8th March, at St Peter and St James Hospice. She had been ill for some time but was able, with help from her daughters, to complete the Barns Green 10k last September.
Jenny was a Harrier through and through. She had been a member almost from the beginning of the club in 1966 and served on the committee for many years.
Jenny was always willing to do her bit for the club whether it was volunteering to help at a club event, filling a hole in a team event or filling a gap in a league match. She was a gifted all-round athlete and would compete at disciplines from 100 metre sprints to cross country, discus to pole vault, race walking to high jump.
In her later years Jenny focused more on the throws and competed at regional, national and even international level on one occasion. At one point she held the world record for a new event in throws, the 56lb weight throw!
Have a look at all the many club records with Jenny's name next to them:
https://www.haywardsheathharriers.co.uk/clubrecords.html
At this sad time our thoughts are with Jenny's family and friends.
HHH committee and coaching team