News
Lindfield 5mile Race reporting
(January 02, 2021)
---
Editors note : In these cold, grey, locked down times El Presidente Sports Reporting have furloughed their usual reporter and have done away with his acerbic negative commentary. Rather than just publish the dry statistics - which you can find on Strava or later on our results pages we have employed the Ecriteuse du jour, Lady Whistledown. We are grateful for her willingness to take a moment away from recording life at Bridgerton for messrs Netflix to cast her critical eye on the happenings around Lindfield common. We hope you like her style and tolerate her flourishes of regency prose.
Sunday 6pm Final report nearly final results
Well Dear Reader,
I shall not ramble as is my tendency. I just get carried away in all the excitement of immense human endeavour.
There has been concern that I am a dark, shadowy figure reluctant to step into the limelight. Well BAH to you! Here is a photo of my latest soirée surrounded by my retinue discussing the results of the day.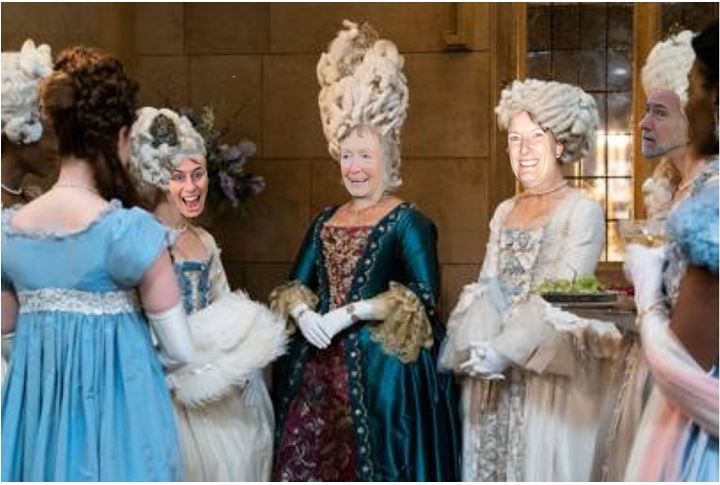 And what great FINAL results they are to! Several points of note:
First and foremost congratulations to the winner of the HHH Age Grade 5-Mile champ - Ben Gibson. A fine result indeed! A very creditable effort from second placed Marion and third The Legend with Jamie Topping in 4th, and with Group 3 star the very, very happy Lady Lins smashing it in 5th place.
Congratulations to the 8 + 2 athletes that will represent us in the First Round of the EA National Road Relay Comp (those in Green). A special congratulations to Emma, making debut and Olivia who just seems to be getting quicker and quicker since she joined up a few months ago.
I mentioned yesterday the efforts of the U18 group - Will, Sam, Ewan and Harvey and I will do so again. Great to have a young group like this perform so well, based on some great coaching from Linda Tullett in the Juniors over the years, and working with Paul 'The Legend' Cousins recently. Great to see.
Lots of pairs of runners that should perhaps consider running more frequently together based on times alone … Andy H and James M, Ewan and Tim S a second apart, Chris F and Matt H 2 seconds apart, Klara and Michael a second apart, James S and Emma 0 seconds apart! Some great match-ups there!
Trenchfoot's output is here.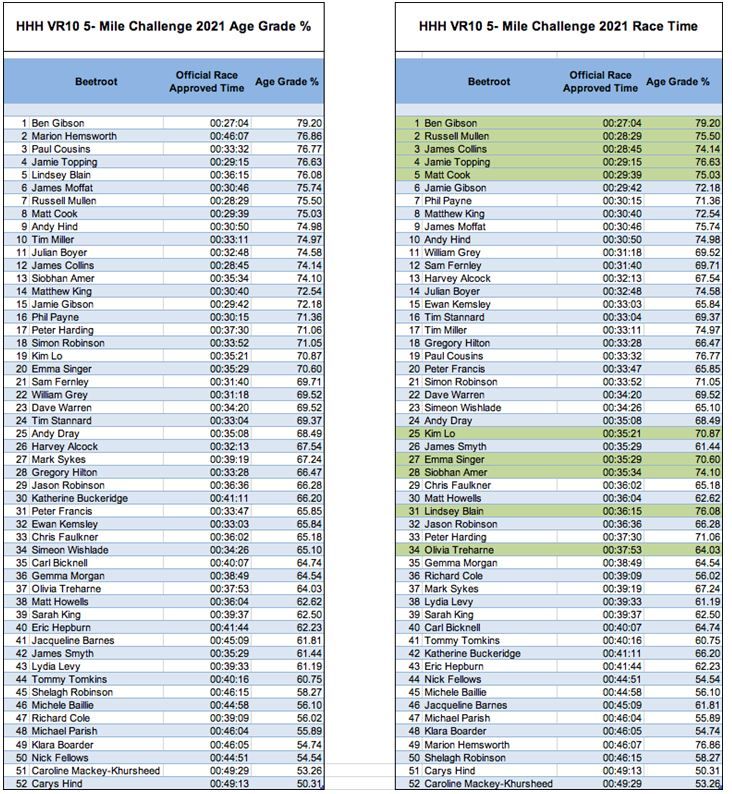 After a Steward's Enquiry, and despite not triggering the Strava segment, the event referee has allowed the entry of the younger Mullen brother into the HHH Age Grade Comp (and therefore as a rep to the EA comp) mainly because his 5-mile time was so good, but also because he is such a jolly nice chap. He has been penalised by running another 140 metres or so for his sins.
So, well done the whole host of 50+ Harriers who took on the 5 mile course! If anyone has ideas on a virtual course, competition format, excuse to race, just drop a member of the Committee a line and the powers of the executive will be brought to bear.
Thank you to my VR Organising Team colleagues who always make reporting on such events a total joy. They do a grand job of getting us all out running around and in these current circumstances that is a very good thing.
You may hear from me again, you may not. You may seek me here, you may seek me there. Who knows? Who cares? Well I have had fun anyway.
Lady W
Saturday 5pm Fourth report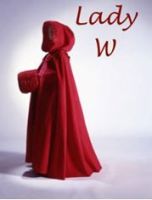 Well Dear Reader,
I have little time for this. As you see, a few acquaintances and I are off to the races of a horsey kind. Au revoir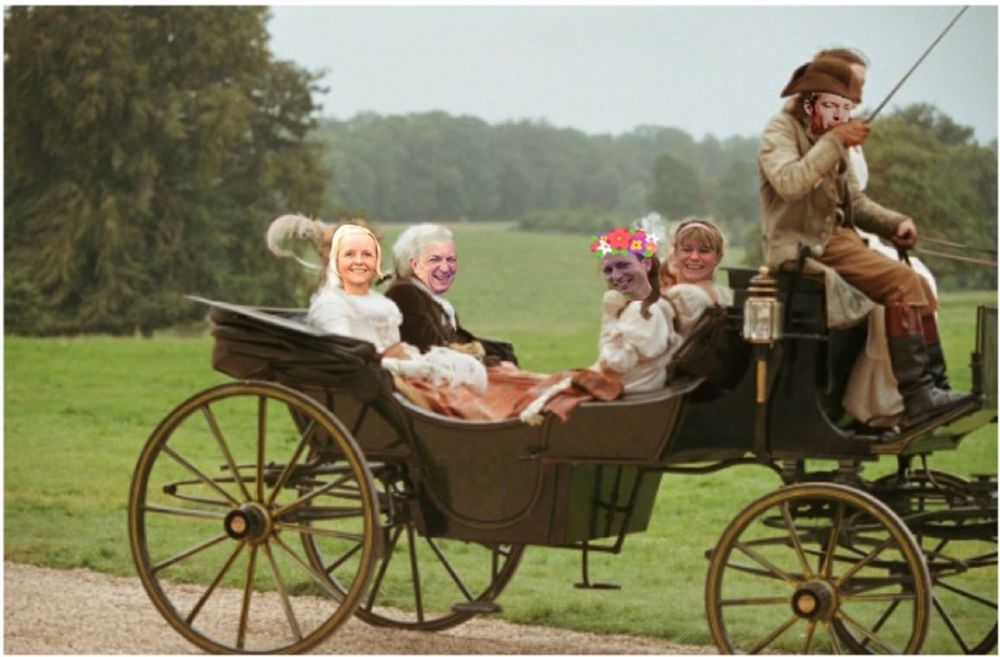 Trenchfoot's output is here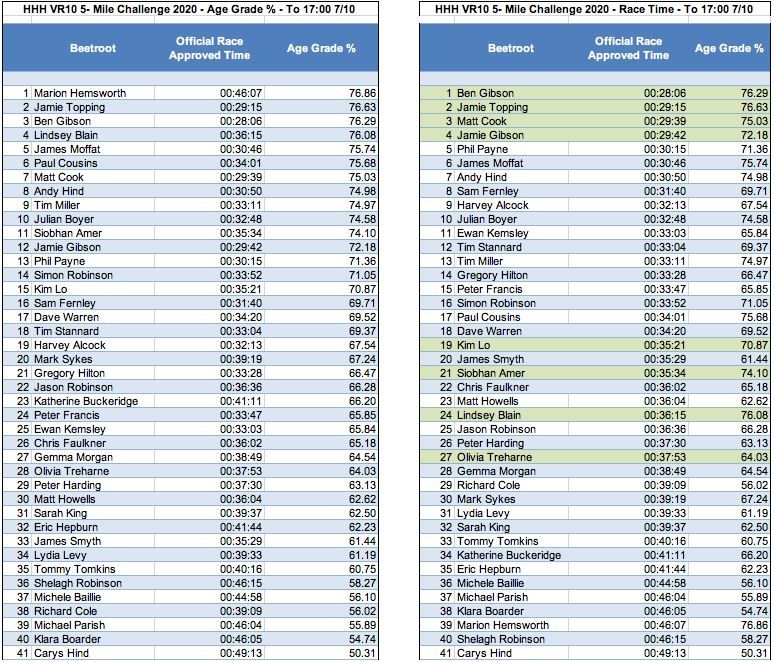 Well done to the three young'uns on some storming times. Harvey, Sam and Ewan are helping to stretch our age representation in the VR from 15 to 70! We are truly a club for all.
Without pre-judging the effort of those tomorrow, will those in green please ensure your Strava activity reads 'EA Virtual Relay'. Thanking you.
One more full day of racing left with a large pool of untapped talent still to be emptied. Have a socially distanced crack at a time, or try again to beat your old time, or get your navigation correct, or stop your watch a bit later, or count your laps correctly…..
Lady W
Thursday 5pm Third Report
Well Dear Reader,
You find me all a-flutter this evening! I may very well over-use my exclamation marks as a result, my deepest apologies! The terrifying news from the Colonies has quite perturbed the servants! Thesecond footman fair pranced around the dining room with a musket and ball claiming that the mere sniff of such sedition may have very well set off the gardeners! He took pot-shots at the vegetable patch from the French windows, whilst Mama and I sat in the Japanese Room together, encamped under a very pretty embroidered throw.
His Grace paced up and down, very vexed indeed, muttering under his breath about 'orange savages' and 'George was mad to give it away in the first place' or some such. A large whiskey, and a calming canticle or two from kind Mama at the pianoforte seemed to improve his countenance, as did the presence of Gertrude, the third undermaid, who is always kind enough to visit His Grace just before bedtime…..
Despite the colonial idiocy that is afoot, we have our own local tribulations do we not dear Reader! And what fine tribulations they are I hear you say! Pray tell Lady W report! Report!
His Grace took the landau into the City today, leaving me with the open barouche and the footman that smells. I was both frozen to the core and wretching like a sailor, but with my notebook and quill to hand I set about my main task for the day on your behalf, with an open heart and a strawberry macaroon.
Quelle Surprise! The 'target on the back' shirts have changed hands. Phil P ! and Kim ! are now your targets dear Beetroots. Storming performances from both, Phil's run being a late one, have set up the weekend festivities very nicely indeed. The presence of a little frost will make for fun early morning and late evening attempts so…. 'Let's becareful out there people'.
I instructed Trenchfoot, our wizened old Estate Manager, to run some numbers and after some typically haughty affectation he deigned to produce a table as below. You will note The Legend remains the legend and you will note that a phalanx of Beetroots have posted 70+% age grades already- as our new French pastry cook would say - Fantastique!
I should also point out that a few Committee members have duked it out over several days now with competitive spirits definitely spurring great performances from all involved. A Coe/Ovett frostiness remains despite a rather faux rapprochement for the benefit of onlookers. Your reporter will remain close to that particular story-line for you readers and will bring you all the insider titbits, don't you be concerned.
Athletes please name your Strava activity for this run - 'EA Virtual Relay', particularly you speedy ones. Nothing else required – just 'EA Virtual Relay'. This will help with the submission into the first round of the National Road Relays Comp. Thank you readers.
Now, off to tea with The Duke for some….. badinage, the Beast!
Lady Whistledown
Tuesday 9pm Second report
Well Dear Reader,
For what did I a-spy this most dampened afternoon betwixt my lacy parasol and pretty bonnet? Huddled against the wind in the back of my kind Mama's landau, I did see a cornucopia of fair handsome athletic talent wind round and round the village common and down the hill to the village school. A steady stream of racers piled round and round the promenade, taking some light-hearted sledging from the lollipop lady outside the Primary gates. She had a rather large stick so no-one appeared to argue with her.
In addition to the racers, there are the lurkers. Never has Blackthorns seen so many joggers assaying the neighbourhood. Yet to commit. Yet to strike. Keeping their powder dry before they unleash the kraken. We cannot wait dear reader!
Eighteen racers to date have taken part with some outstanding performances, particularly from our Group 4 ladies section who are ripping it up at the moment. Shelagh and Kath laying claim to run of the event so far. Young Harvey Alcock has also put the cat among the male pigeons outstripping some of his more mature competition – we shall see how that pans out on the age grade table later in the week.
Andy and Kim remain the wearers of the 'target on the back' shirts, with all to play for as we enter the mid-game. Who will throw the form book out of the window? Who will sort the wheat from the chaff? Will El Presidente react to Madam Secretary leaving him standing? Who knows! All to learn! All to watch and plot and connive! Hooray, Hurrah!
Lady Whistledown
Sunday 5pm first report.....
Dear Reader,
I write at the end of daylight 'twict candle and chocolate digestive. As the light fades over the brow of Black Hill, so the third day of competition draws to a close on the HHH VR 5-Mile Challenge.
It's been a steady start to time trial attempts, on what the VR Committee have christened 'The slickest slab of tarmac south of Silverstone' . In truth, the start of the competition did coincide with Hangover Day so 8 pioneers to date is not a bad effort at all Beetroots.
Current TT leaders are Andy Hind and Shelagh Robinson both smashing out Stadium Bests right off the bat. For those not in the know, 'Lately A Runner' is the nom de guerre of El Presidente - I hope that's cleared that up? Sterling performances all round I think you will agree but what can you do, dear reader? Can you beat your Blackcap time? Can you take a 5 mile PB? Is this racing circuit all it's cracked up to be? Lets be 'avin' you!!


Well done to all who have given it a crack to date. For those of you yet to give it a go, take a look at the very easy to follow instructions at this link ——> and run like the wind. Race windows runs from now until 23:59 next Sunday 10th.
Any questions, drop them on Beetroot Chat on WhatsApp and I will run them past the expert panel.
Have a great week racers!
Lady Whistledown
Our Lindfield 5 mile virtual race is now live - check out the details in the events section